SIM Cards
Talk like a local, no hidden charges
WHAT DO WE OFFER?
Get a SA SIM card for your own phone while you are here in South Africa. Not only does this give you the convenience of having all of your phone's contacts and information, it also means you can enjoy amazing local rates for phoning and connecting to data hungry apps.
It is advisable to check that your phone is not network locked.
Should you not wish to return the SIM card to us then just let us know the date to cancel the SIM card and we will stop the card and proceed with final billing on that date. There will be an administration fee of R50 ($3 US) attached to this service in order for us to swap this number onto a new blank SIM card.
You can book online, collect and drop your rental at any of our stores conveniently located at ALL major airports in South Africa.
Nano
SIM
The smallest and most widely used in most new mobile phones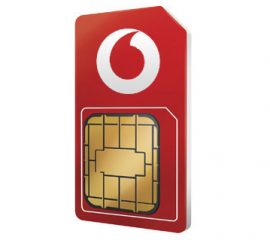 Duo
SIM
Covers all of the other older model phones that use either a micro or standard SIM
LOW CALL RATES
Local Calls - R2.40 (15¢ US) per minute
International Calls - R7.90 (49¢ US) per minute
Local text - R1.00 (6¢ US)
International SMS - R2.00 (12¢ US)

ADD DATA
500MB - R149 ($9 US)
1GB - R249 ($15 US)
2GB - R399 ($25 US)
Data bundles valid for 30 days, 25c (1.5¢ US) per MB out of bundle
FREE
Free SIM card rental
Free incoming calls in South Africa
Free unlimited voice mail retrieval
Free itemised billing via email

MORE BENEFITS
Up to 50% less than International calls from most leading Hotels
Up to 50% cheaper than roaming
Free itemised billing via email
Vodacom 4G LTE data ready with the widest coverage in South Africa